Dig deep into Pragmatic Play's Gold Rush's dangerous mines as you spin your way to the riches that await you. This is one of the exciting online slot games that is played on a classic 5 reel, 3-row layout with 25 fixed paylines and contains Wild symbols, Scatter symbols, and progressive Free Spins.
In this article, we will give you a gold rush slot review, one of the most popular Pragmatic Play slots.
What Are Our Thought on Gold Rush Slot
"Gold Rush manages to strike gold despite its simple set of features, thanks to its overall good math model and progressive Free Spins bonus rounds."
Gold Rush Slot Review: Bonus, RTP, and Volatility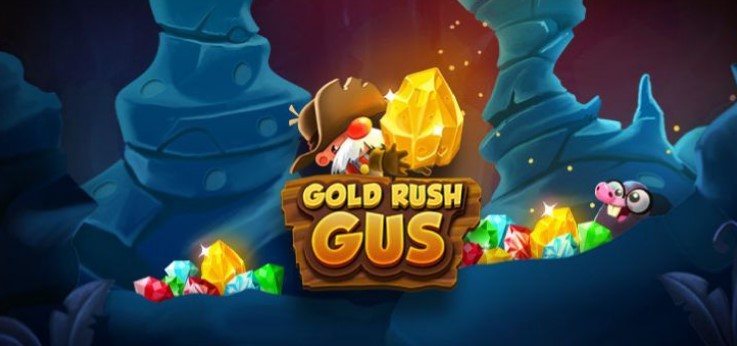 If abandoned ancient mines in the Wild West appeal to you, Pragmatic Play's Gold Rush is the game for you.
The slot's theme is located in a dark mine, with all of the visuals and motifs that one would expect from such a place. The customary old guy with a thick bushy beard, his devoted donkey, and even a couple of boomsticks to clear the way are among the slot's various symbols. Overall, it's a nice presentation that's well pulled together by the slot's ambient soundtrack.
Is this mine, though, truly worth the risk? Is there a possibility you'll strike it rich, or is this simply another ordinary slot machine? Find out today by reading our complete gold rush slot review below!
Bonus Features 
In Pragmatic Play's mine, you won't find a lot of video slot features. The slot features a small number of features, mostly Wild symbols, Scatter symbols, and, of course, Free Spins.
The bonus rounds are the star of the show, featuring a progressive system that allows players to level up their free spins for better rewards.
Wilds
Wild symbols act as stand-ins for any pay symbols that might make up a winning combination. They're essentially a game-changer, capable of transforming a mediocre 'nearly' into a stunning victory. 
They're well symbolized by the Dynamite emblem in Gold Rush, ready to come in and perform the dirty job. Regrettably, the symbols themselves have little monetary worth.
Scatter Symbol
As you move closer to the Free Spins bonus phase, you'll want to seek Scatter symbols to help you out. To unlock Free Spins, you'll need a total of three, giving you a total of ten extra spins to play. For every extra Scatter symbol, you manage to land, you will receive two additional spins.
Free Spins
Free Spins follow a progressive pattern focused on accumulating gold nugget symbols, which are perhaps the most thrilling feature of the Gold Rush. Collecting 5 symbols will advance you to level 2, which will reward you with 5 prospector symbols. 
With an additional 9 prospector symbols, you may reach level 3 with another 10 nuggets. Finally, 15 nuggets will unlock level 4, which will add 11 prospector symbols to your reels. It's a terrific method to work your way through the bonus slowly, with the progressive structure of the bonus allowing you to win some of the slot's biggest rewards.
Jackpot
Unlike online gambling like Texas Holdem poker, Gold Rush does not have a dedicated jackpot feature. The Free Spins feature of the slot is where players stand the chance of winning big.
Gold Rush on Mobile Device
Do you want to take this mine for a spin while you're on the go? Gold Rush is tailored for mobile devices and is compatible with both Android and iOS devices, which will please mobile players.
That is the end of our gold rush slot review. This slot game is quite good to play and it also offers many bonuses. You can play other slot games like Gold Rush, in various online betting casinos.
Also Read: Great Rhino Slot Review